Best Restaurants is a restaurant & bar online directory built on Umbraco CMS. Containing thousands of restaurants, articles and an e-commerce checkout system.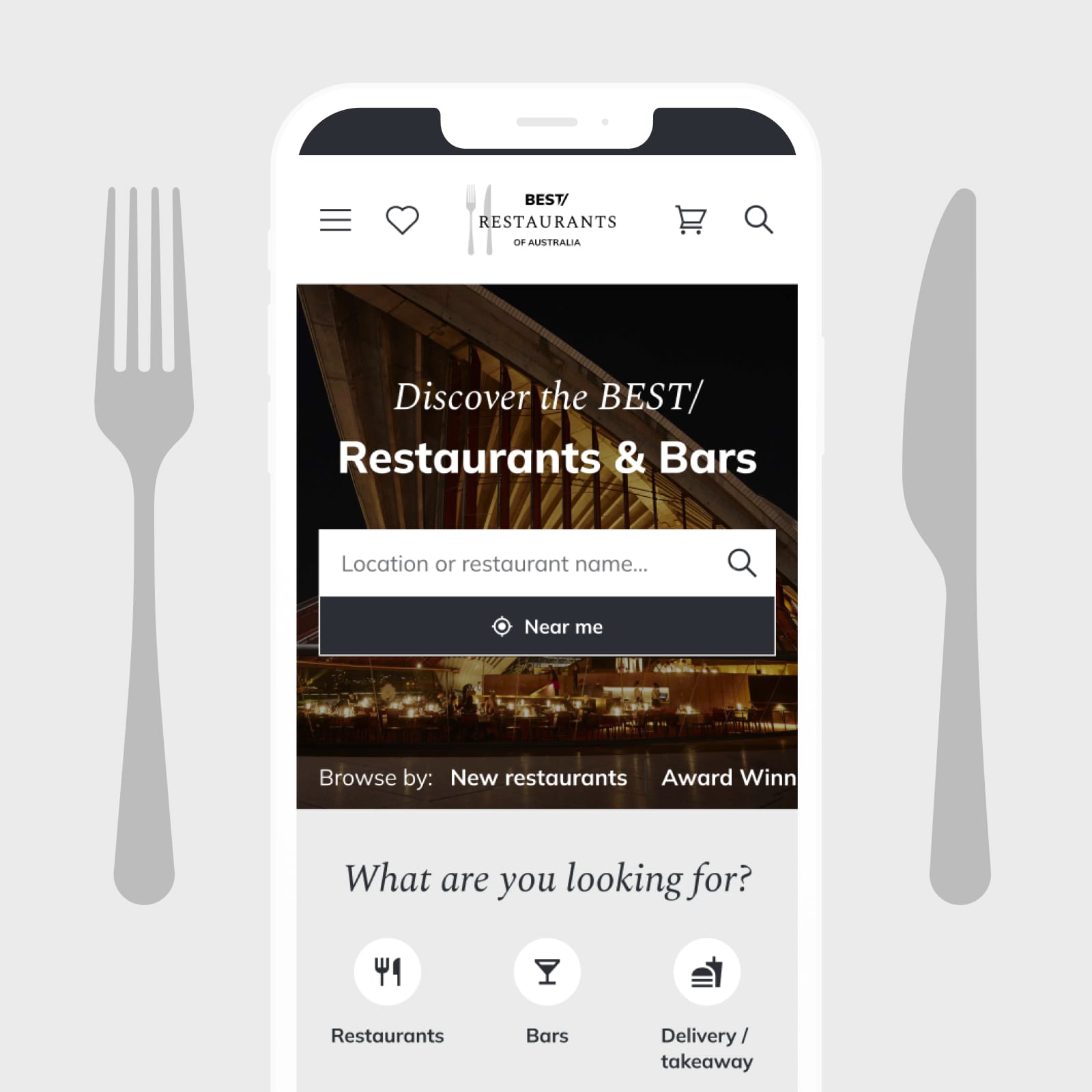 Seemless User Experience
The website focuses on creating a seamless user experience on any device, to make searching for the perfect restaurant a piece of cake.

Special consideration was given to implementing the new branding throughout, offering a clean and sophisticated look.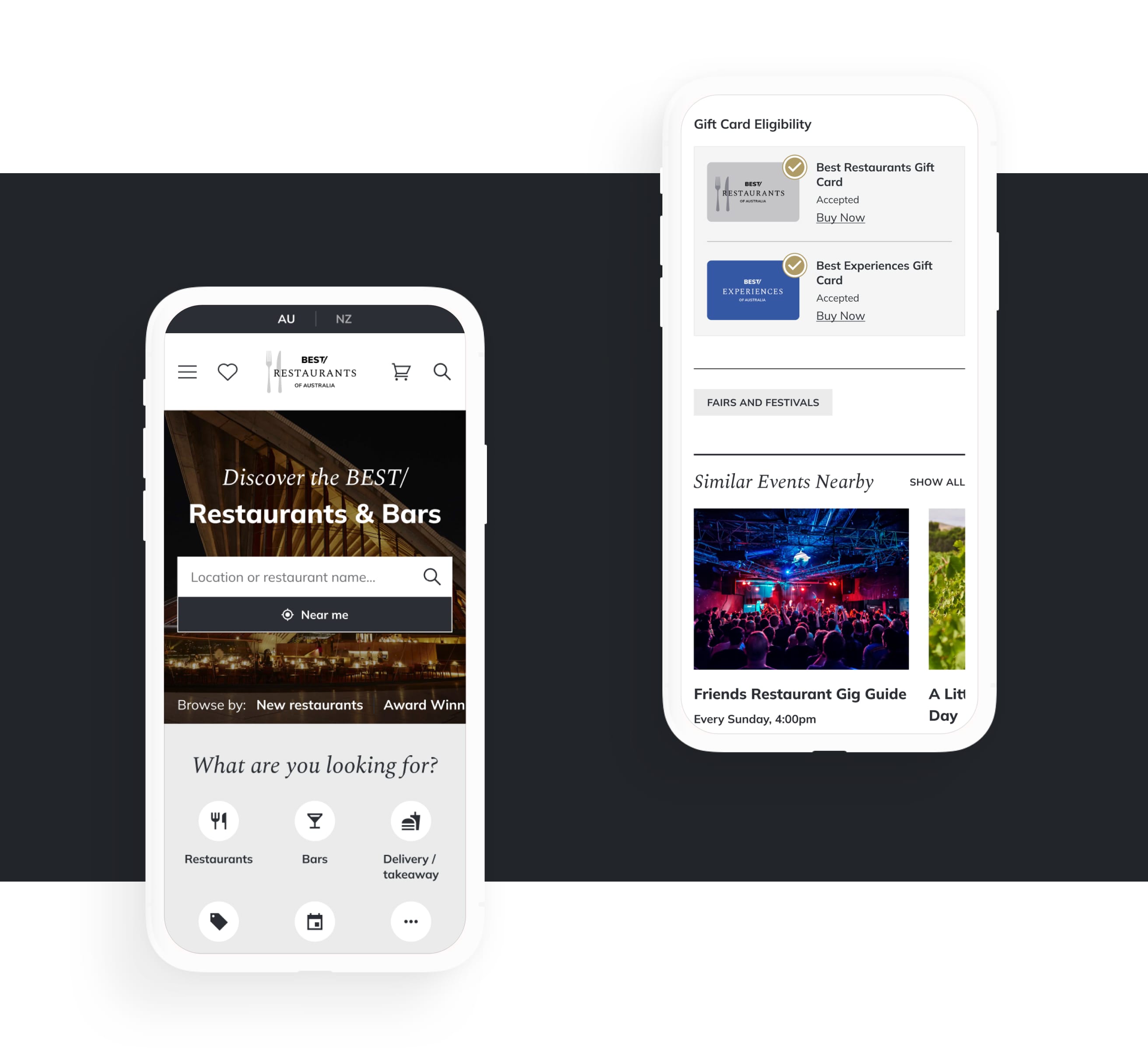 Search is everything
The existing search was completely reinvented to include a quick-lookup for restaurants and locations and offer suggestions to the user to kick off every search.

Visitors can also search for venues 'near me' using their current geographic location.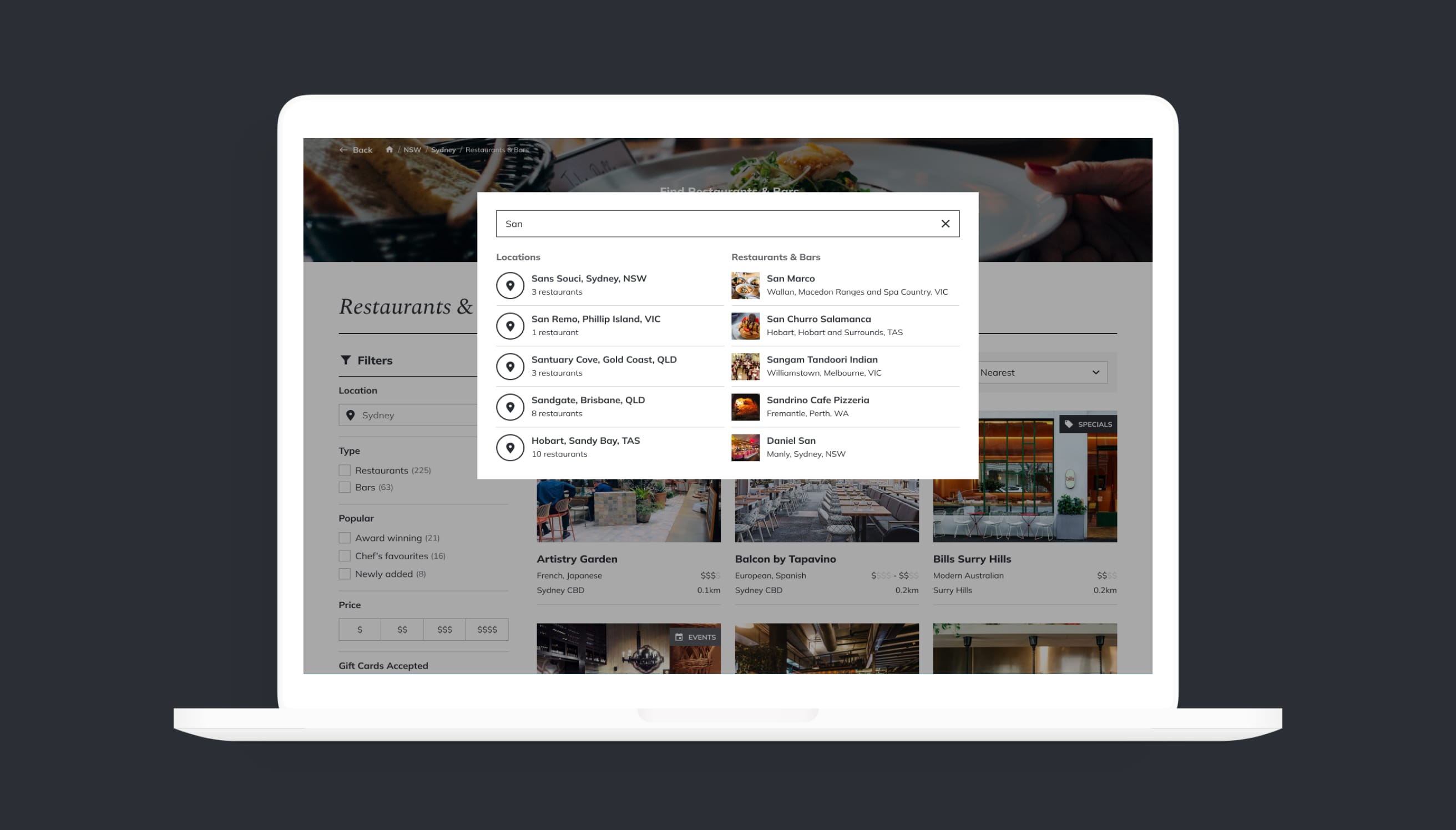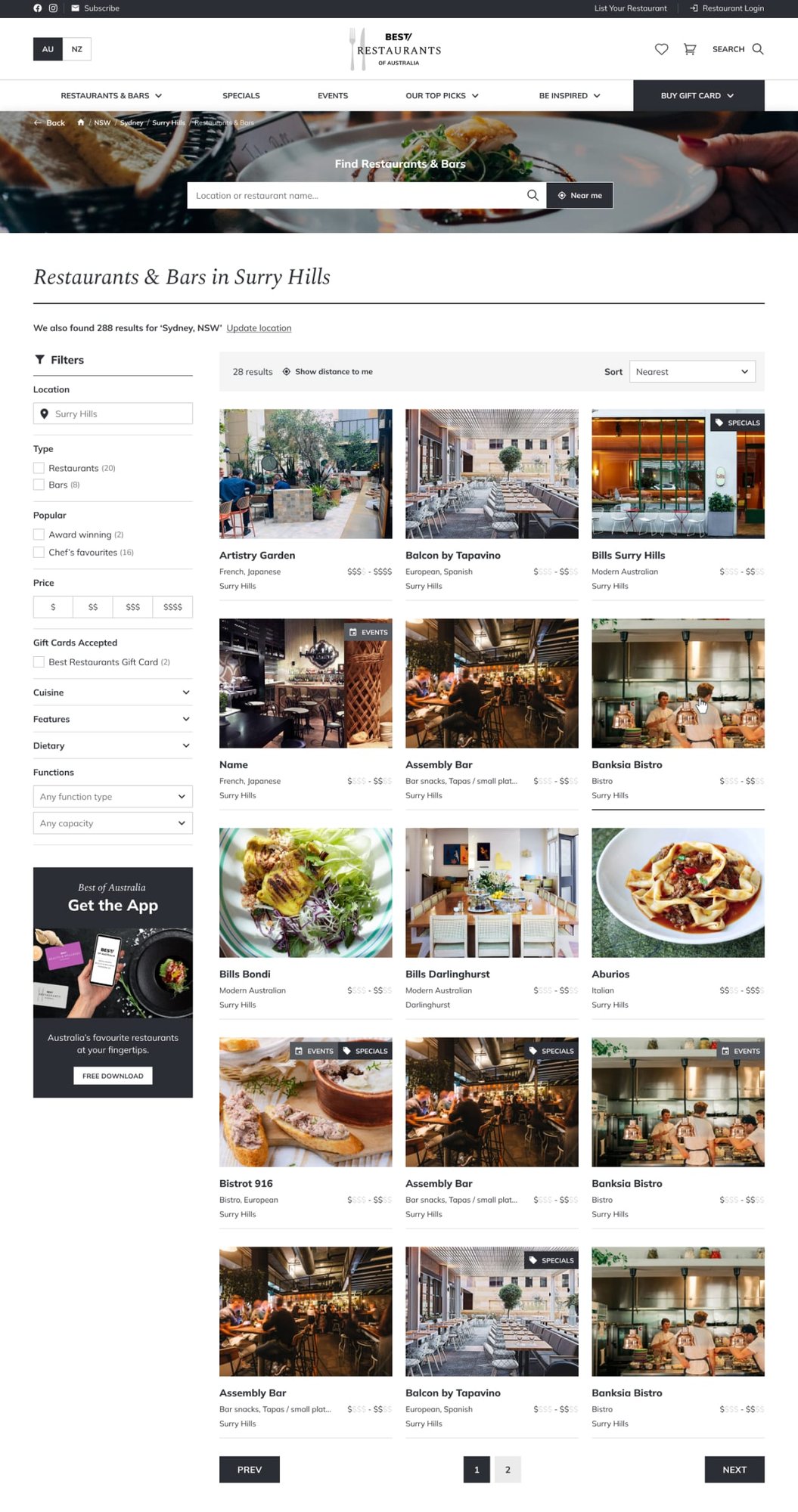 Just what I was looking for
Venues can be filtered by price, location, and cuisine (amongst other things). It was both a technical and UX challenge to keep the experience smooth whilst implementing all of these features across a huge database of venues - but we did it!
Thousands of restaurants
The website caters for thousands of restaurants across Australia and New Zealand. Each restaurants showcases galleries, videos, menus, dietary requirements, reviews and much more. All in a clean, easy to navigate, interface.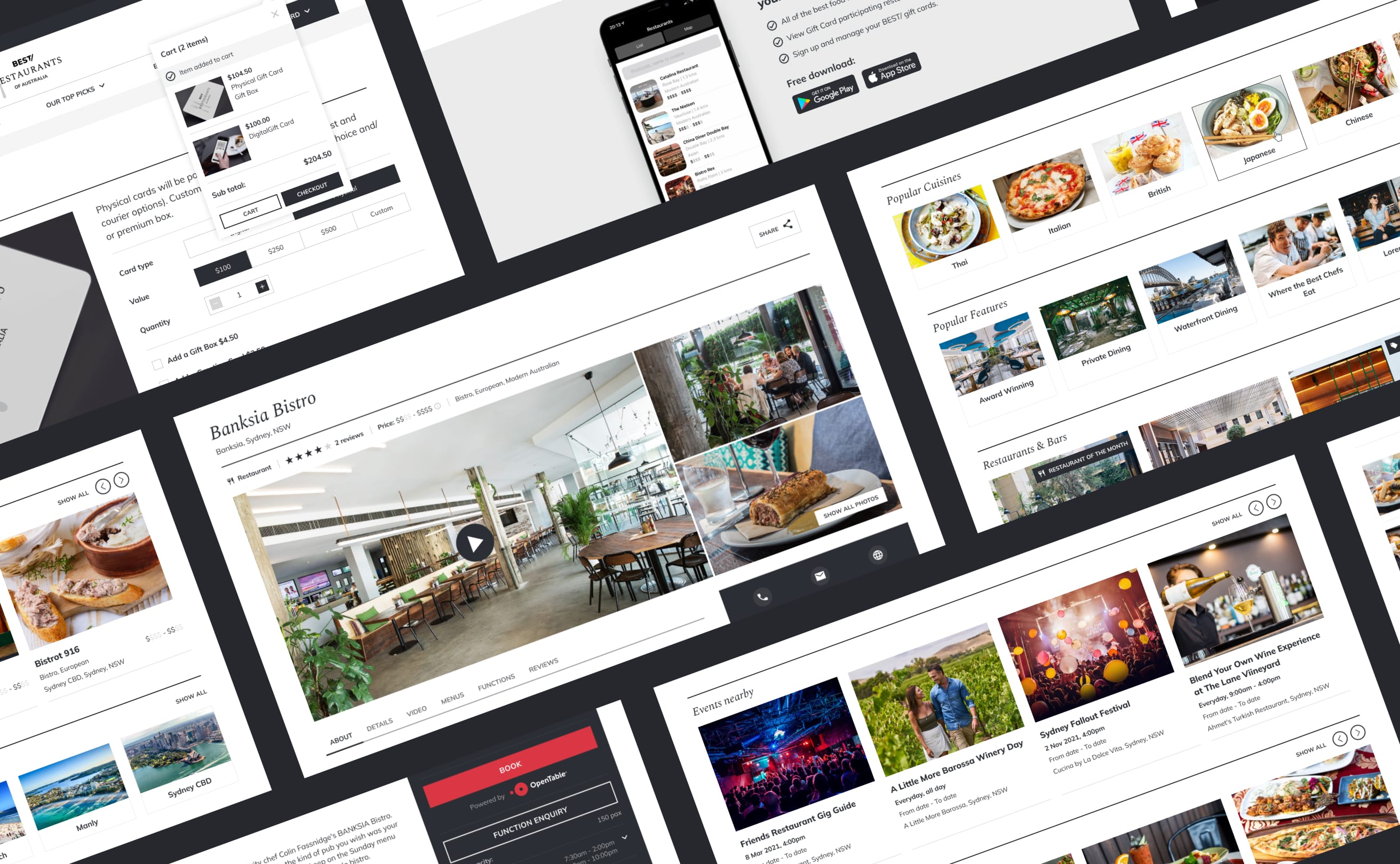 E-commerce
Gift cards can be purchased via the website, with all products managed via the Umbraco CMS.