A custom SharePoint Intranet solution for NSW Health government sector to showcase the 1 Reserve Road building. Includes a fully-interactive floor-plan, custom layouts & web parts, and works on any device.
1 Reserve Road is a new facility which consolidates 10 NSW Health agencies into one location in St Leonards. The SharePoint intranet acts as a hub for the building, offering information, floor-plans, related events etc for agencies in the building to access.

Looks great, functions even better
Our team of designers and developers have extensive experience in customising the style and functionality of SharePoint sites.
The result conforms to the NSW Digital Design System styles, offering an attractive yet flexible solution without compromise. The end result looks and works flawlessly.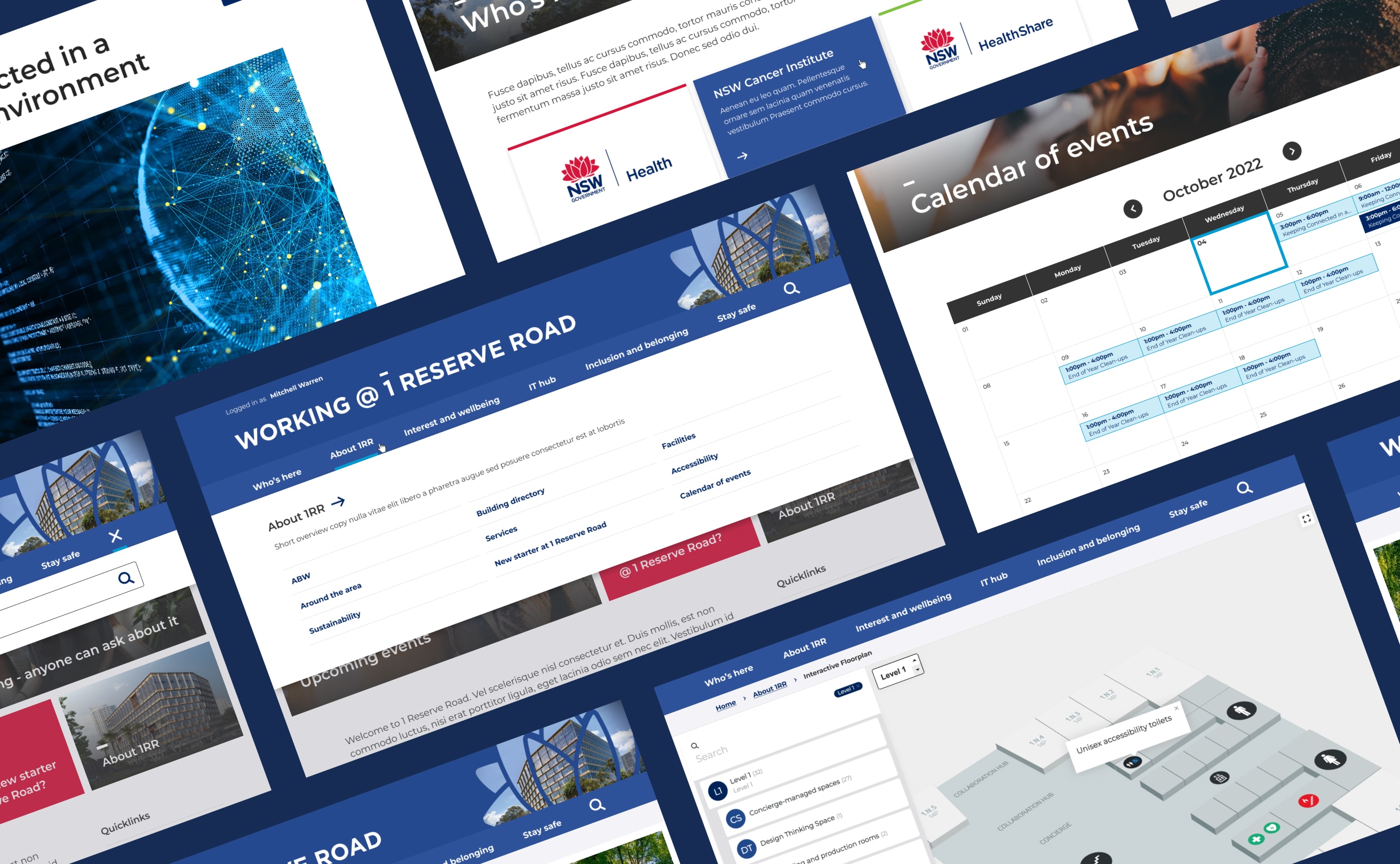 Interactive floorplan
The building required a custom, fully interactive floorplan to offer insights for meeting rooms, fire escapes, utilities and more.
The end solution can be filtered by floor, search by keyword, offers tooltips to display more information, and obviously can be panned/zoomed.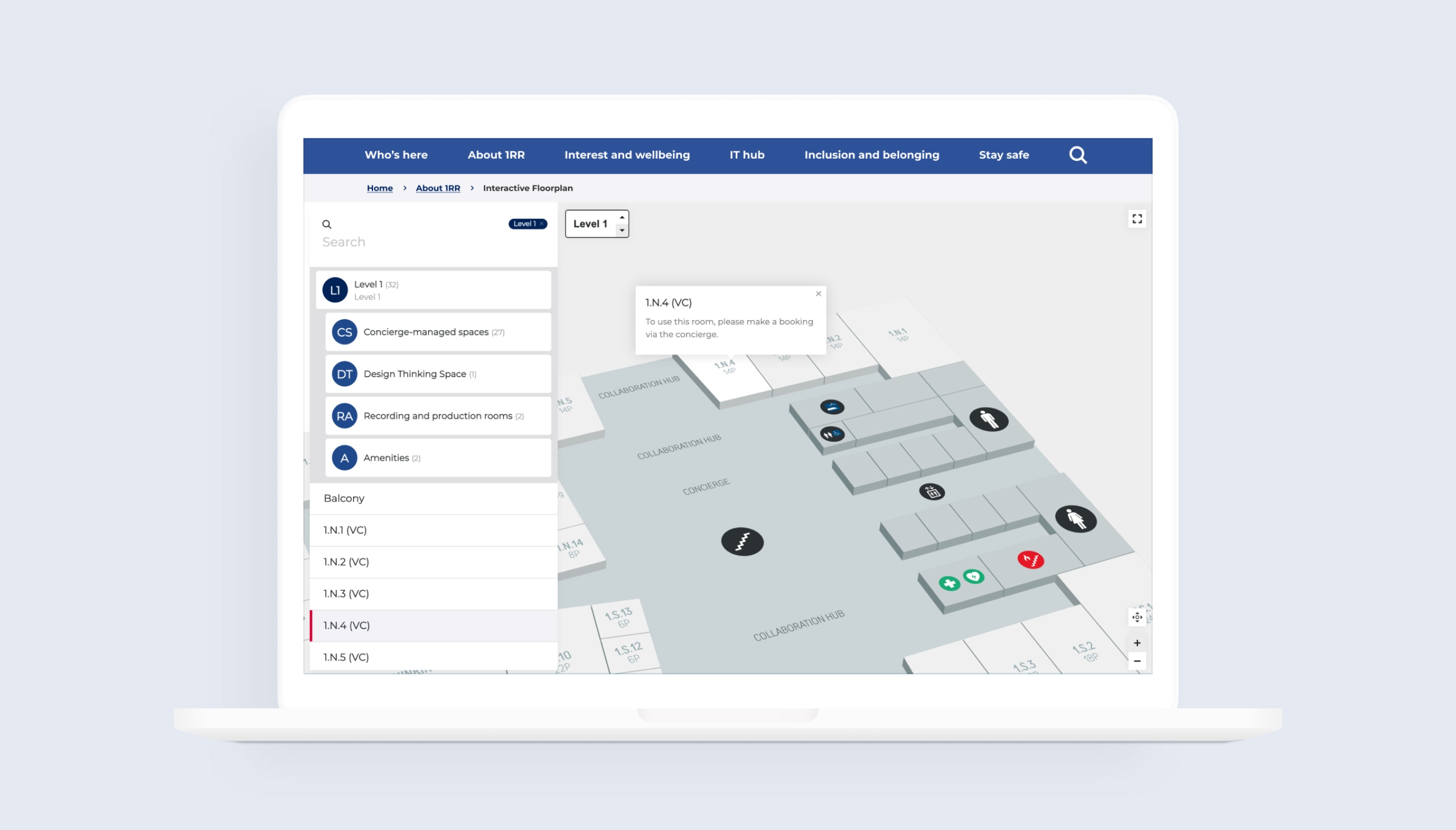 Packed with information
The intranet is packed full of useful information for all 10 NSW Health agencies. The design, layout and functionality was all tailored to make this information easy to find, on any device – yes, it's fully responsive so works great on mobile.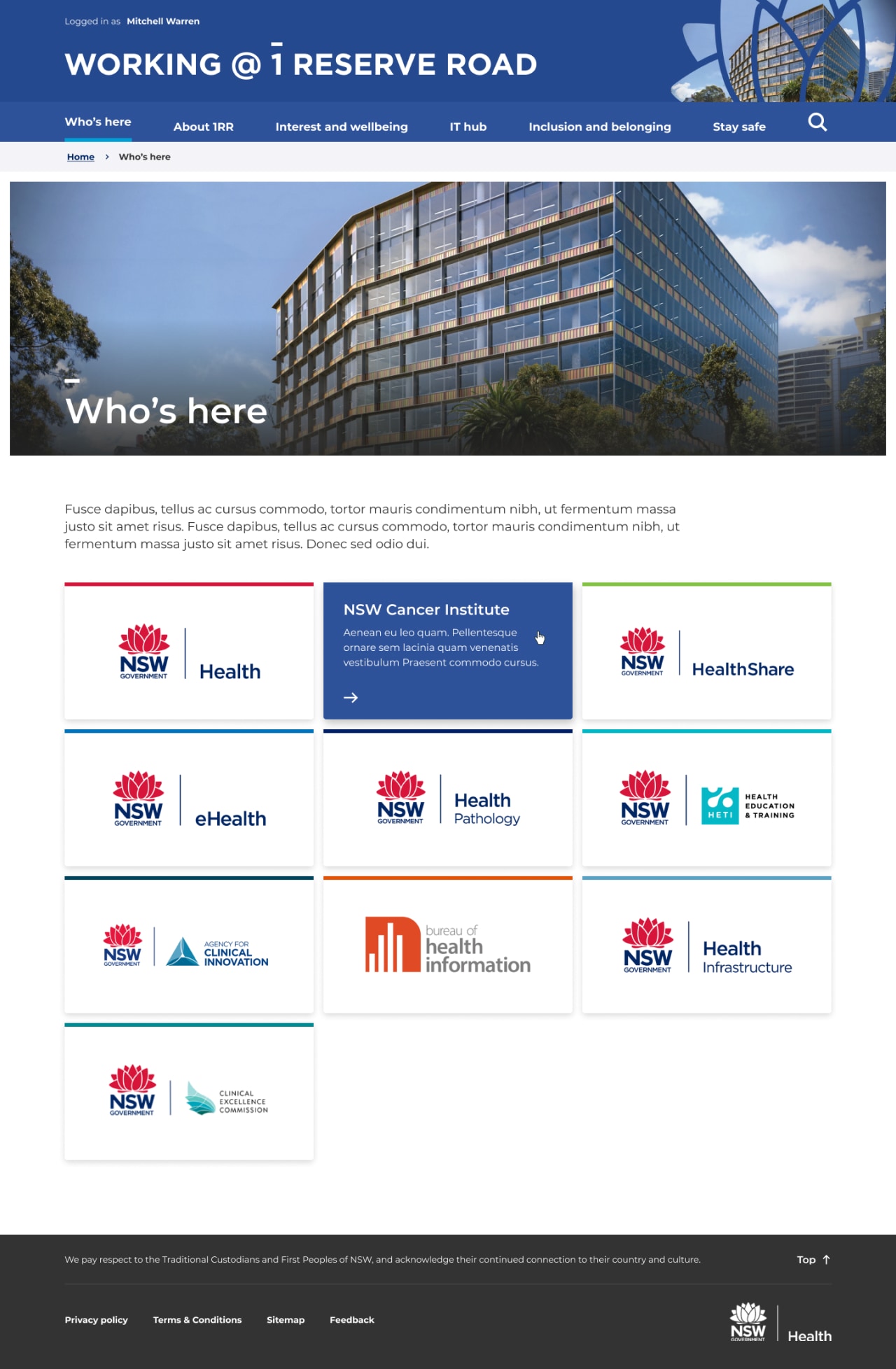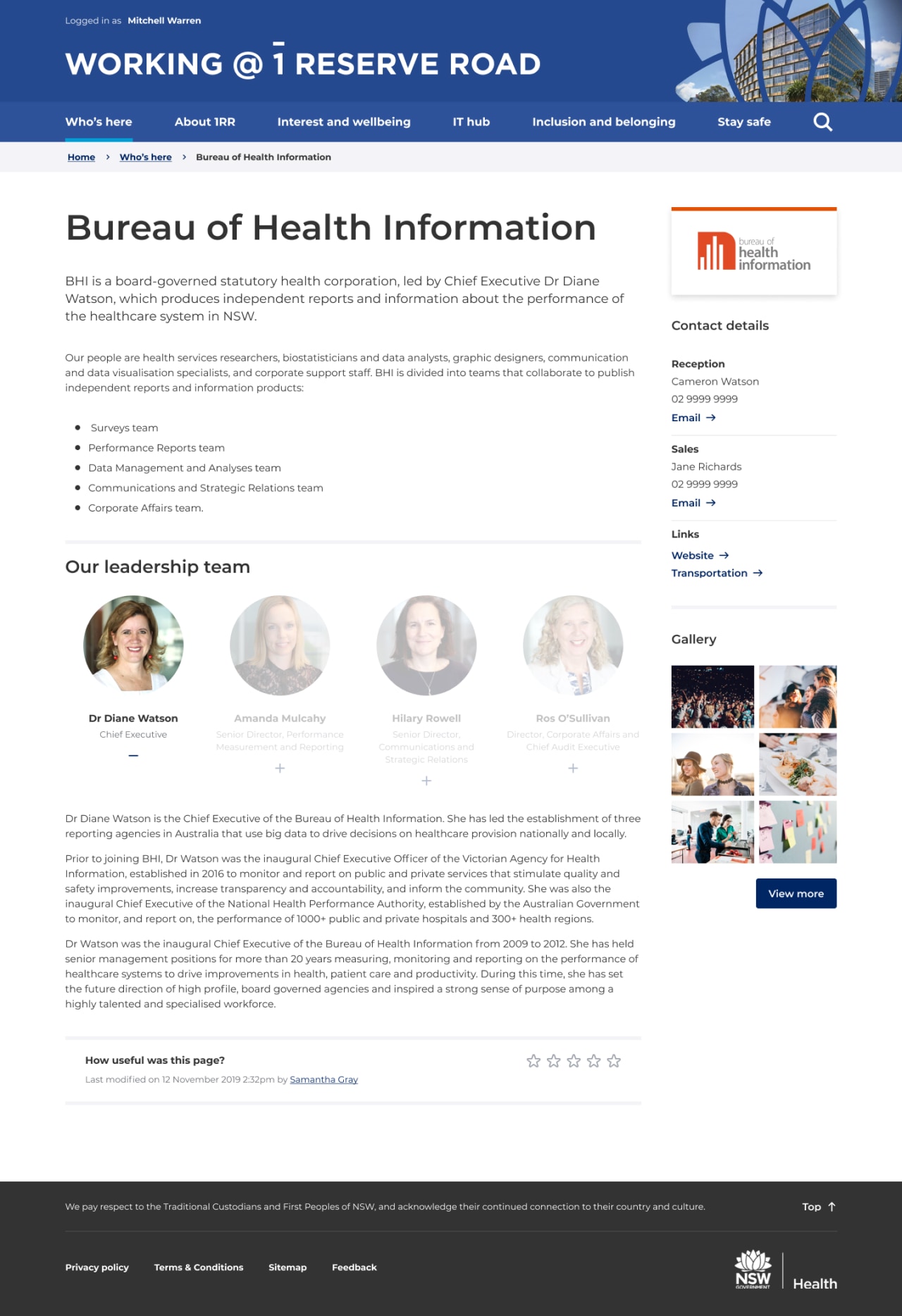 Custom layouts
The end-solution allows flexibility in both the layout and functionality of each page. The website includes all the out-of-the-box SharePoint web parts, along with several which we developed from scratch to offer specific functionality.