A bespoke SharePoint Intranet solution for the education sector, featuring live lesson schedule updates, a document knowledge library, news, and upcoming events.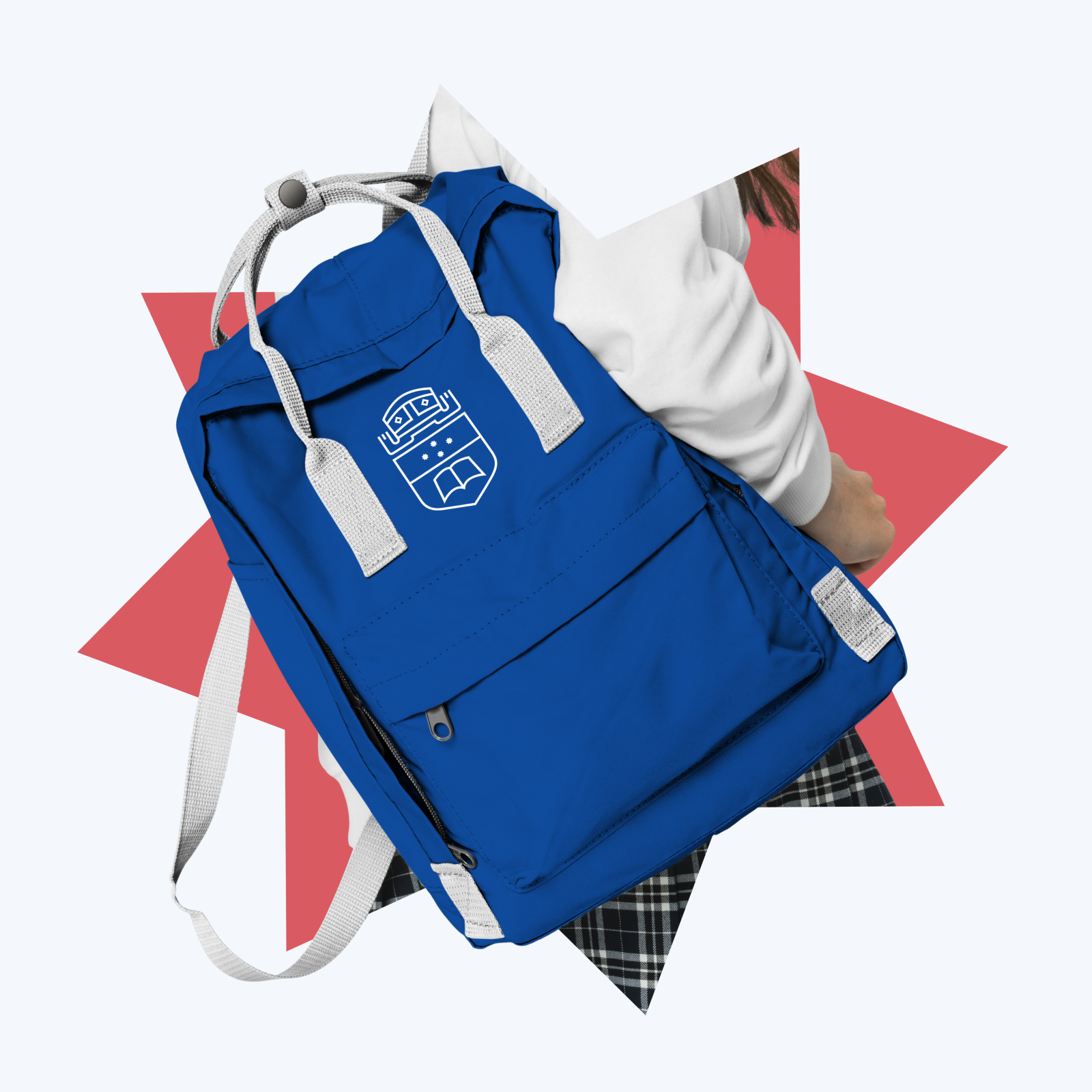 The Anglican Schools Corporation is an independent school system consisting of 17 schools throughout NSW. They needed an intranet which was secure, on-brand, flexible, and a breeze to use. We accepted the challenge.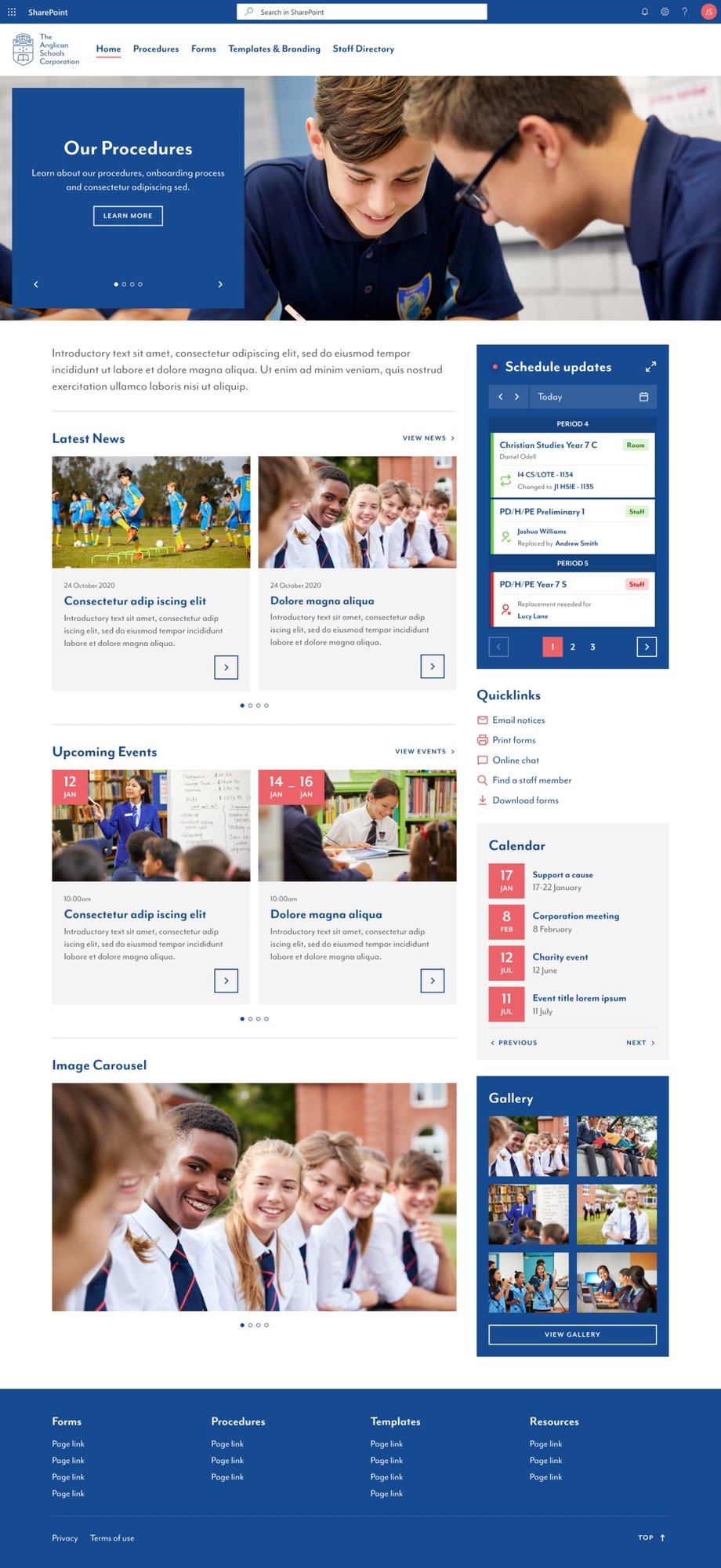 Simple, yet powerful
This SharePoint intranet is packed-full of information, from events and documents, to lesson schedule updates and media galleries. All intuitively grouped to be easy to find, with a considered design intended to not overwhelm the user.
Custom reusable web parts
SharePoint comes packaged with some powerful pre-built elements (known as web parts) which can be dropped anywhere onto a page. We expanded on them, building our own custom solutions to extend the out-of-the-box functionality.
The end-result included a knowledge library, image galleries, news carousels, event calendars and much more… All on-brand and accessible.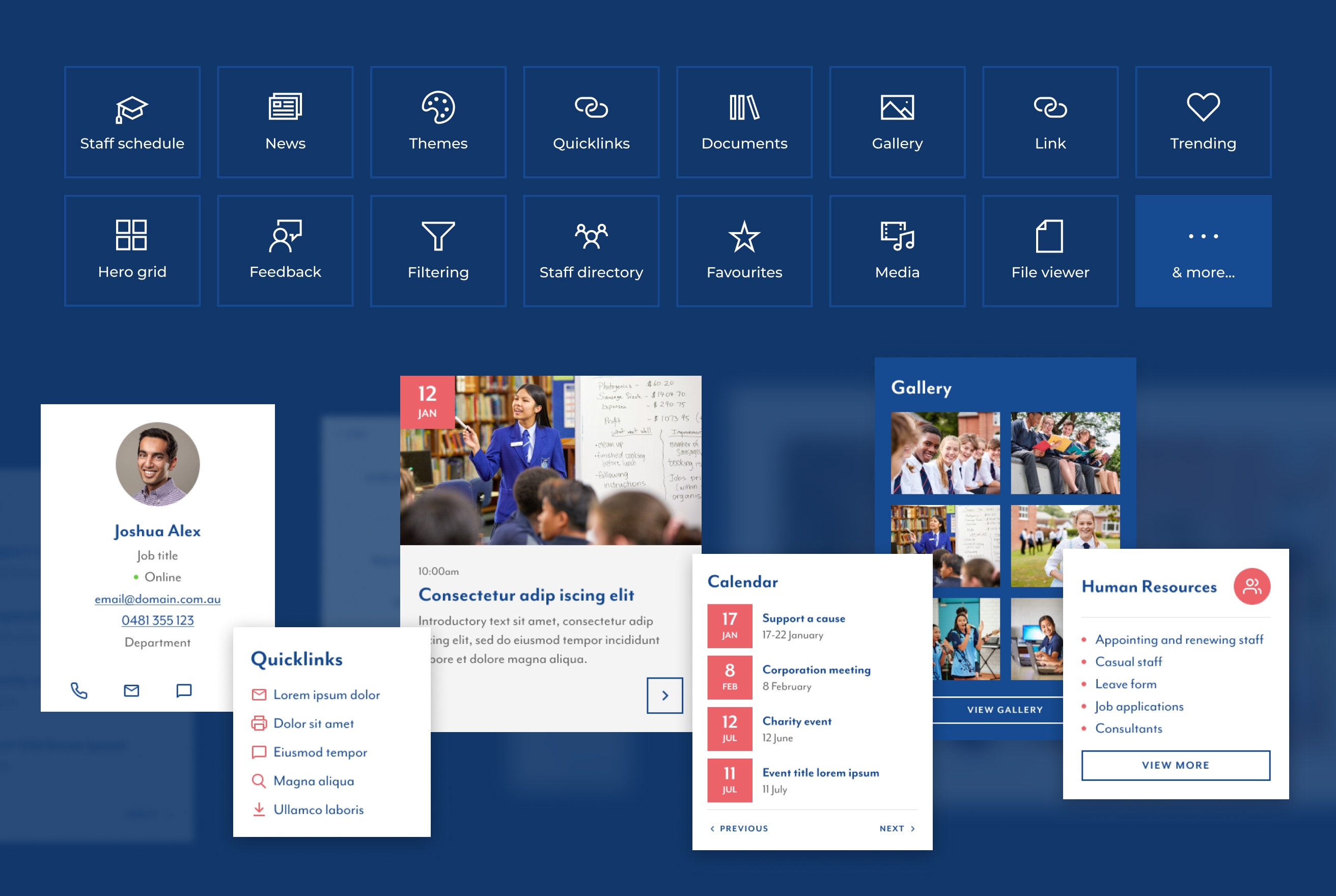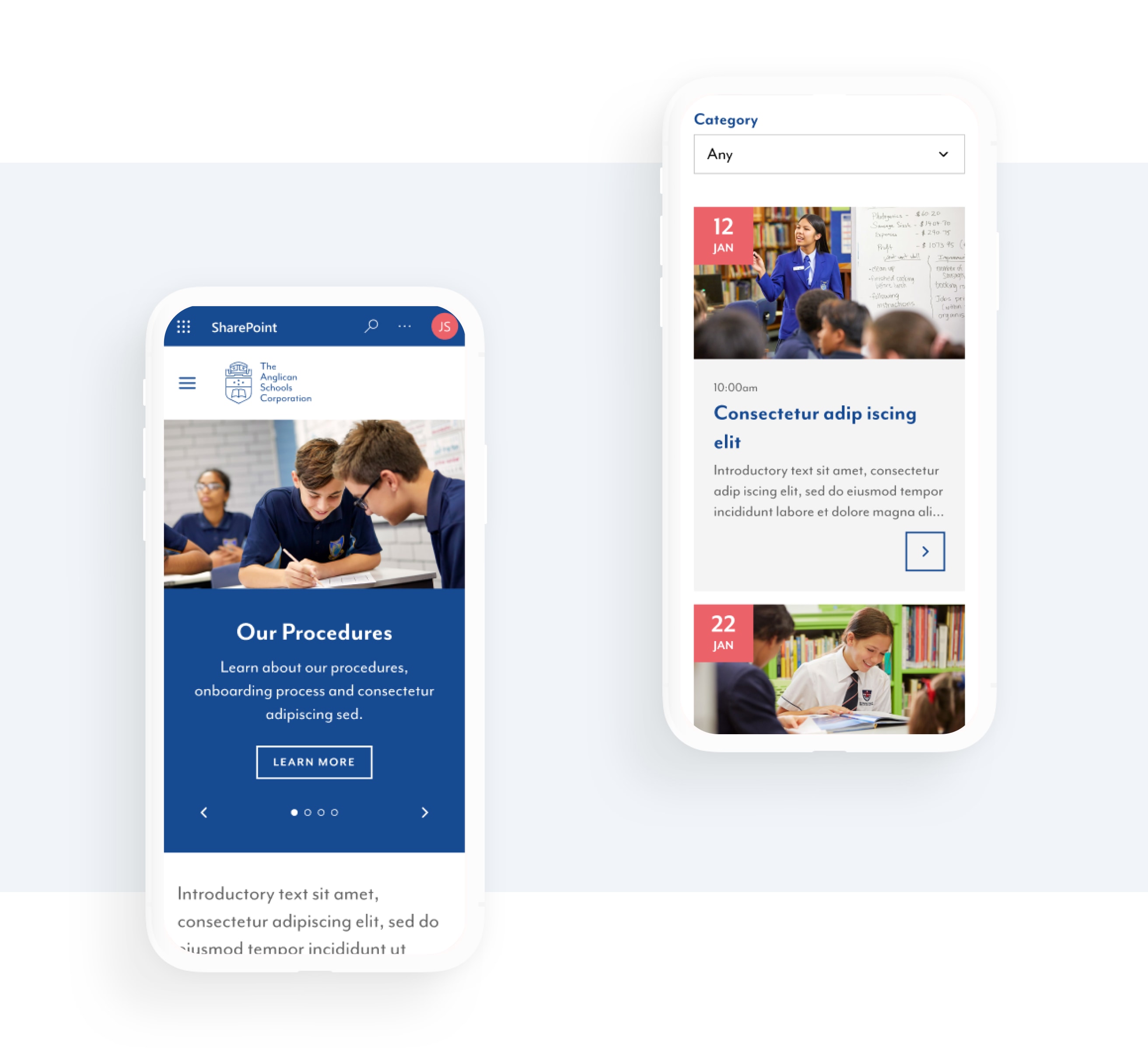 Staff directory
We utilised a custom SharePoint add-on to allow The Anglican Schools Corporation to manage a large number of staff profiles. Each staff bio includes contact details, photo, linked departments, company structure, and even their current online status.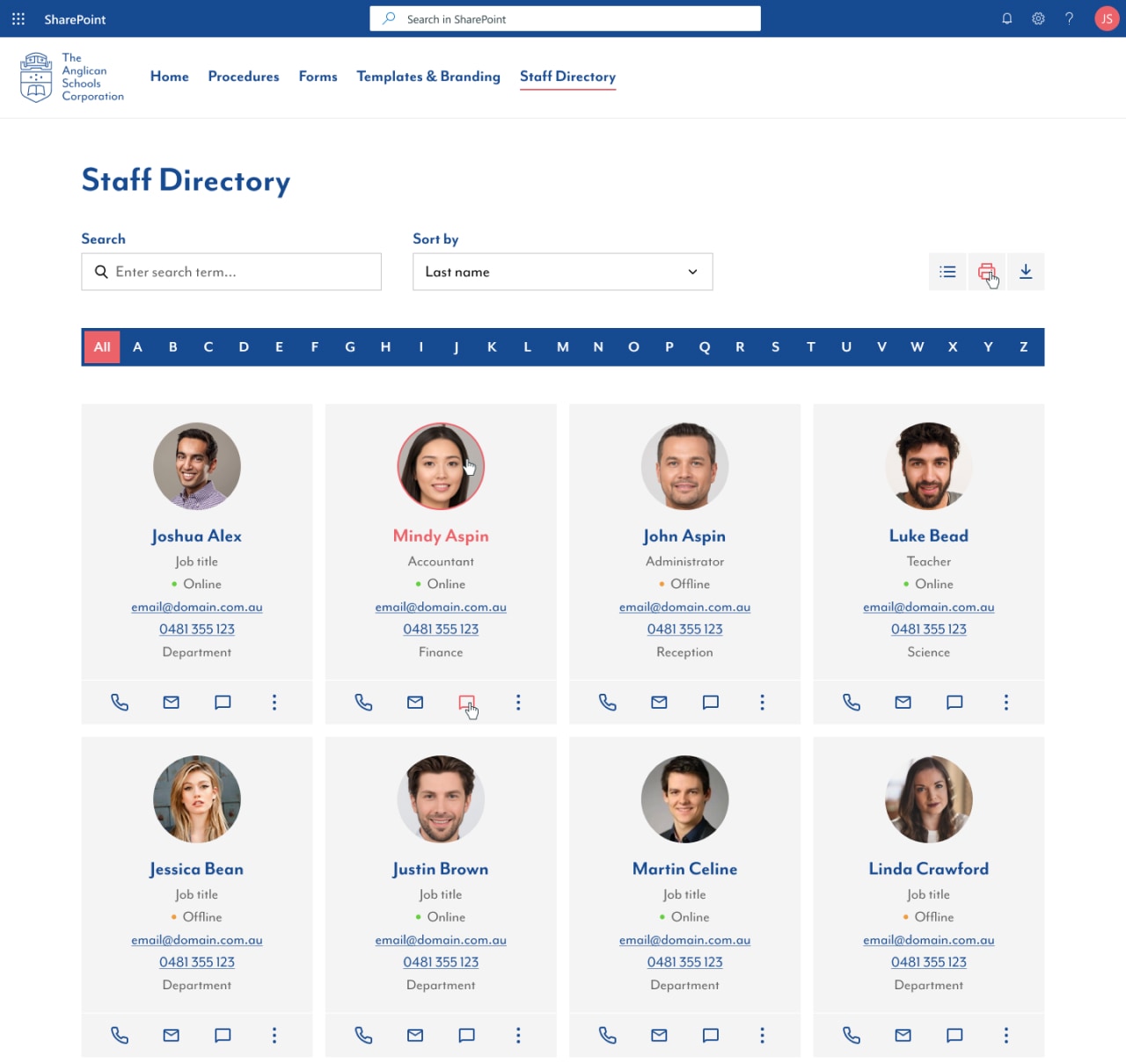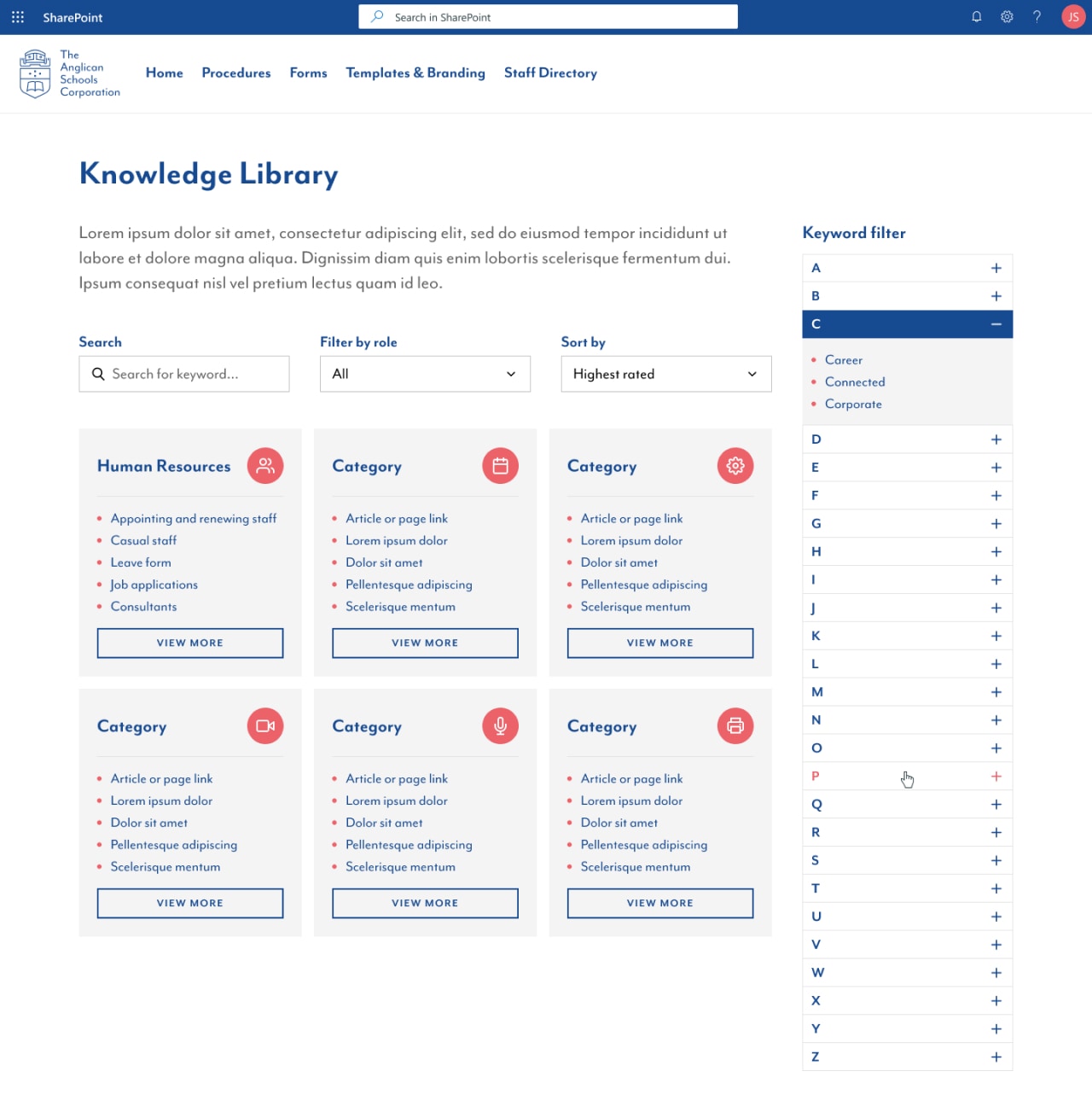 Document knowledge library
A consolidated area containing all documents, forms and articles from within SharePoint. The library can be filtered, sorted and searched to make finding a document a piece of cake.
Live lesson schedule updates
We implemented a live-feed for lesson schedule changes, for teachers and staff to see at a glance any classroom/staff changes for the upcoming week. It's responsive, so works and looks great on any device.
Customisable colour themes
In addition to the The Anglican Schools Corporation, each of the 17 schools needed their own intranet. We developed a robust, yet flexible, colour theming system for each school to setup their own intranet and change the colours and logo to match their branding.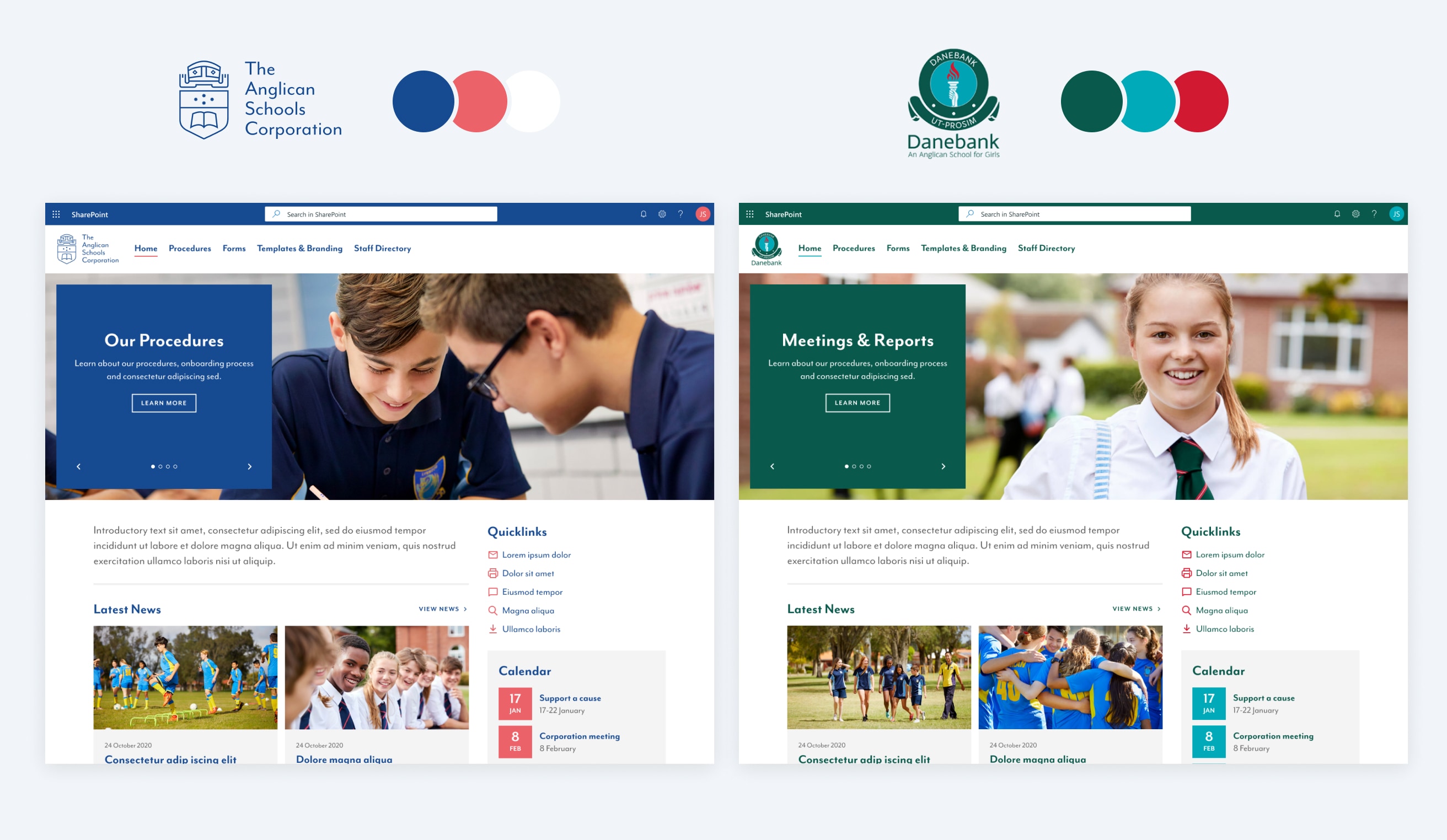 So much flexibility…
The end solution consisted of over 10 page templates and a countless number of customisable widgets (web parts) for which to build out new pages and functionality. This gave The Anglican Schools Corporation to ability to create new Sharepoint sites for each school, and customise them depending on each school's unique requirements.