A custom SharePoint Intranet solution for NSW Health government sector which is flexible, intuitive, and unique.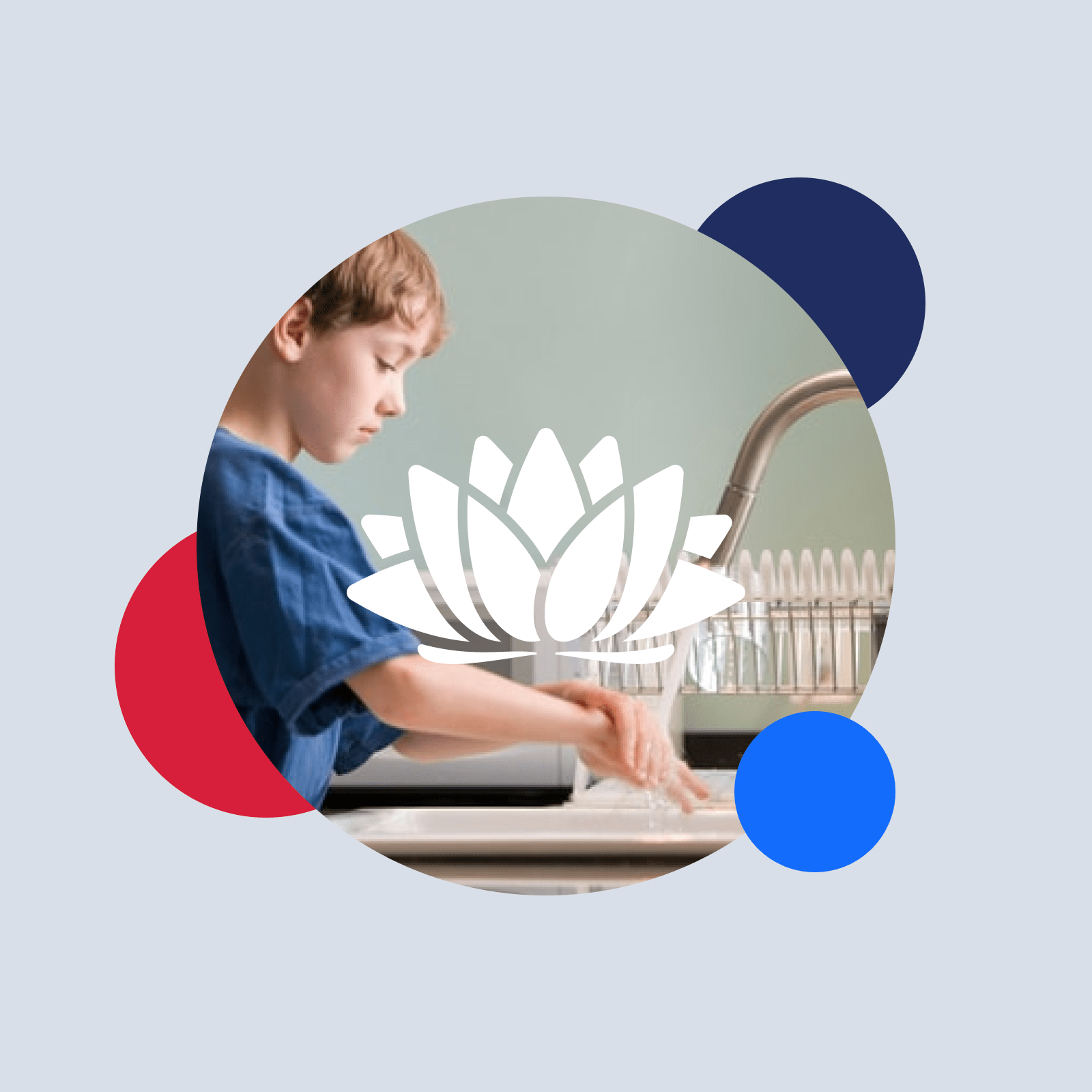 Mid North Coast Local Health District provides a range of public health services to over 200k residents, and needed a refresh of their existing intranet to help facilitate smooth internal processes whilst providing a centralised staff database.

NSW Digital Design System meets SharePoint
The SharePoint intranet site has been customised to conform with the latest NSW Digital Design System standards. All colours, elements, and content are on brand and consistent throughout the solution.
Despite this, the site retains the flexibility of being able to drop web parts onto the page at will. Making it super powerful and flexible to create new content.
Custom landing pages
We created several preset page templates, including a custom landing page template to house specific content relating to different teams within NSW Health district.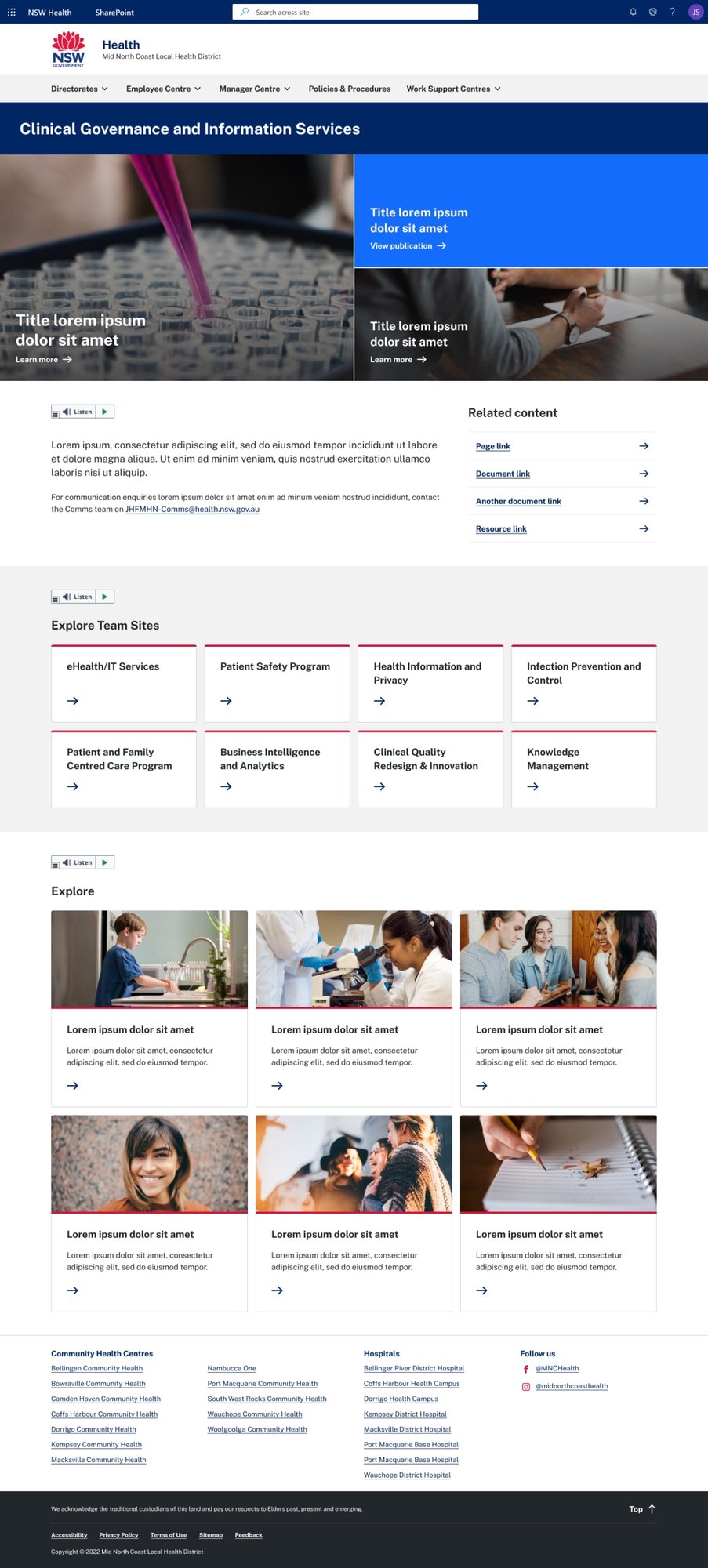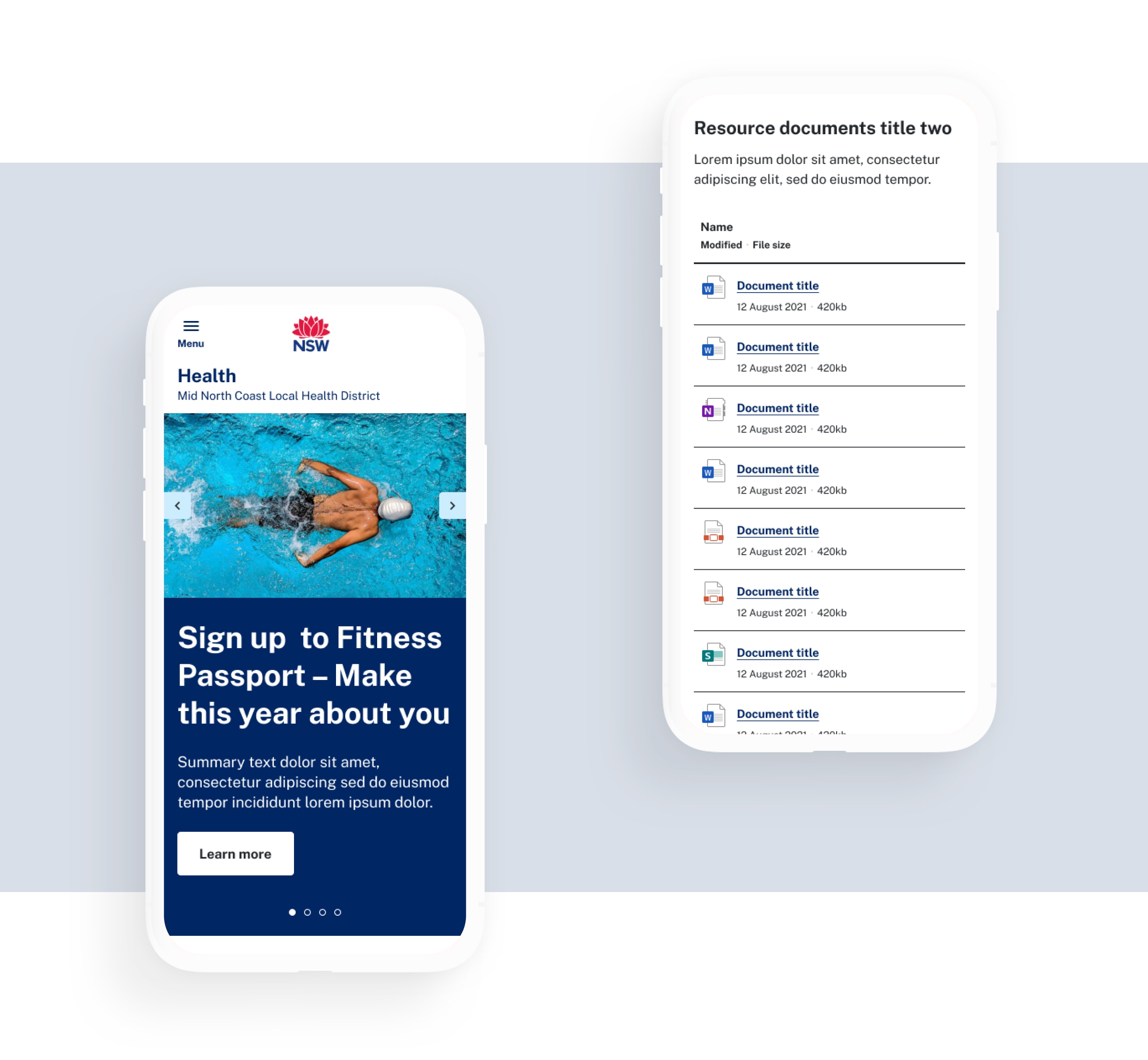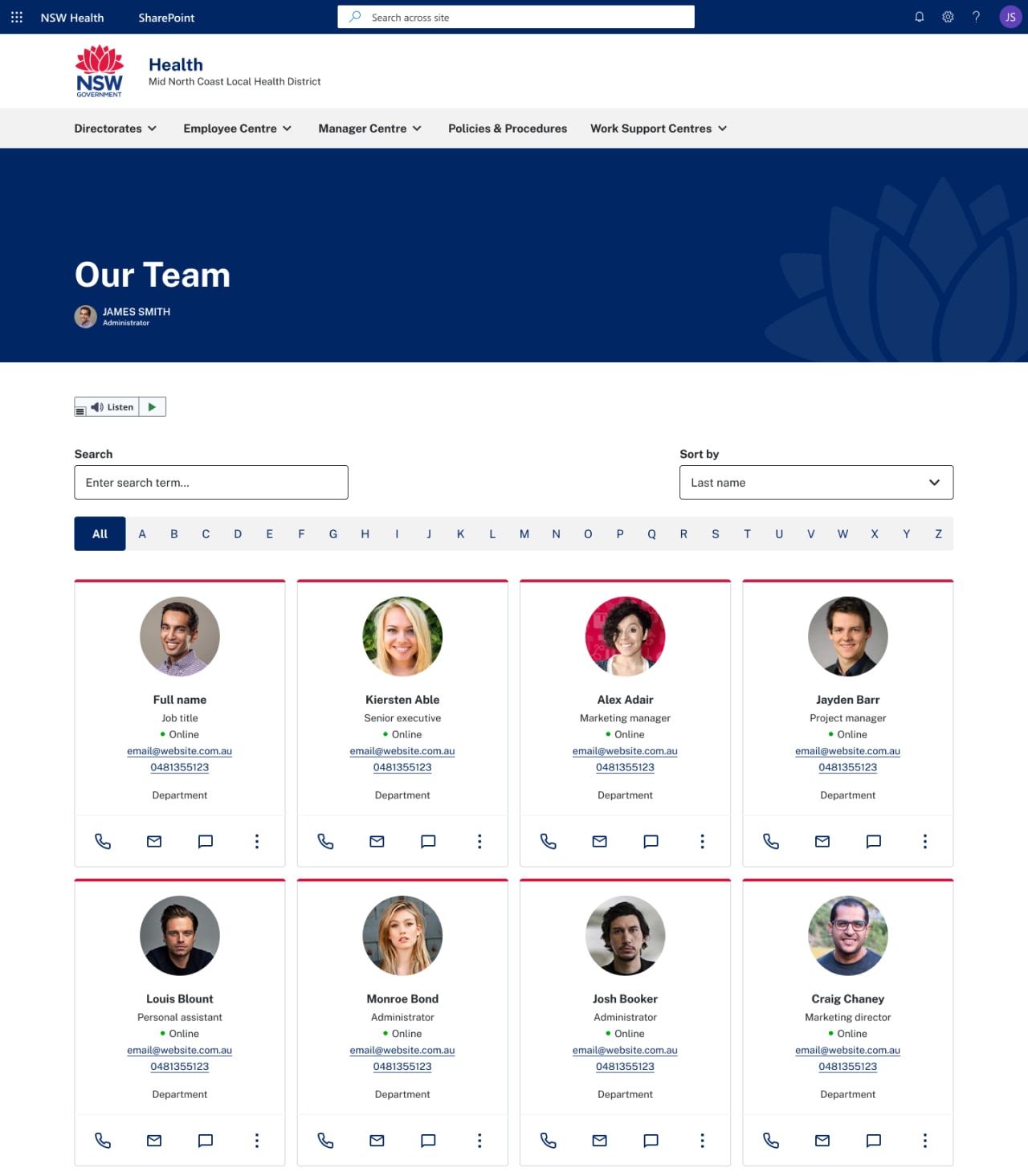 Staff directory
The staff directory allows users of the intranet to find, inspect, and contact other team members.
Accessible information
The site is jam-packed with useful information that needed to be accessible for everyone. So we included a 'read speaker' text-to-speech accessibility widget on every page, meaning content can be read out-loud at the click of a button.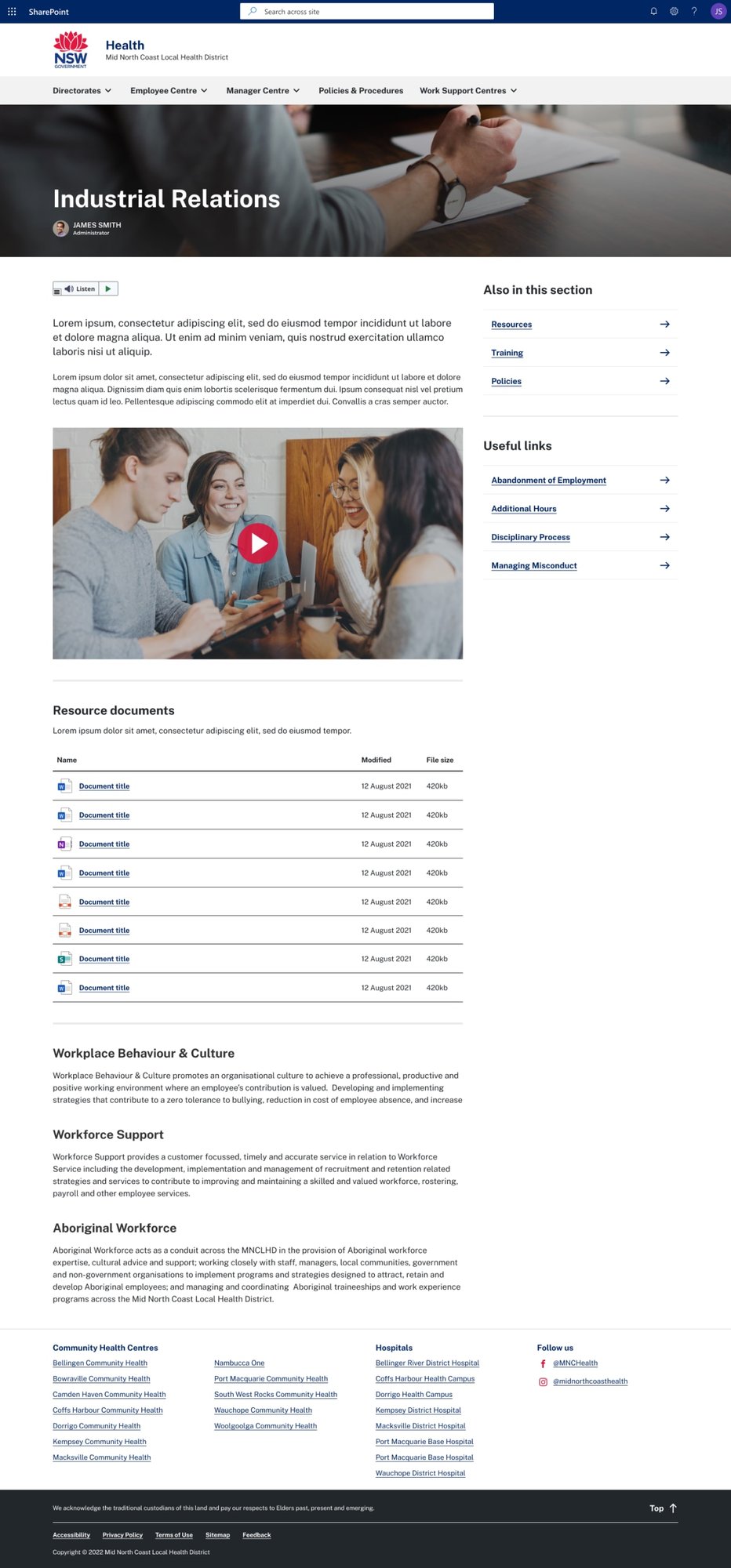 Colour themes
Each department has the option to customise their site's colour theme.