BusinessThink is an online collection of articles written by the thought leaders at UNSW Business. It contains hundreds of articles, videos and podcasts developed on the new headless CMS from Kentico.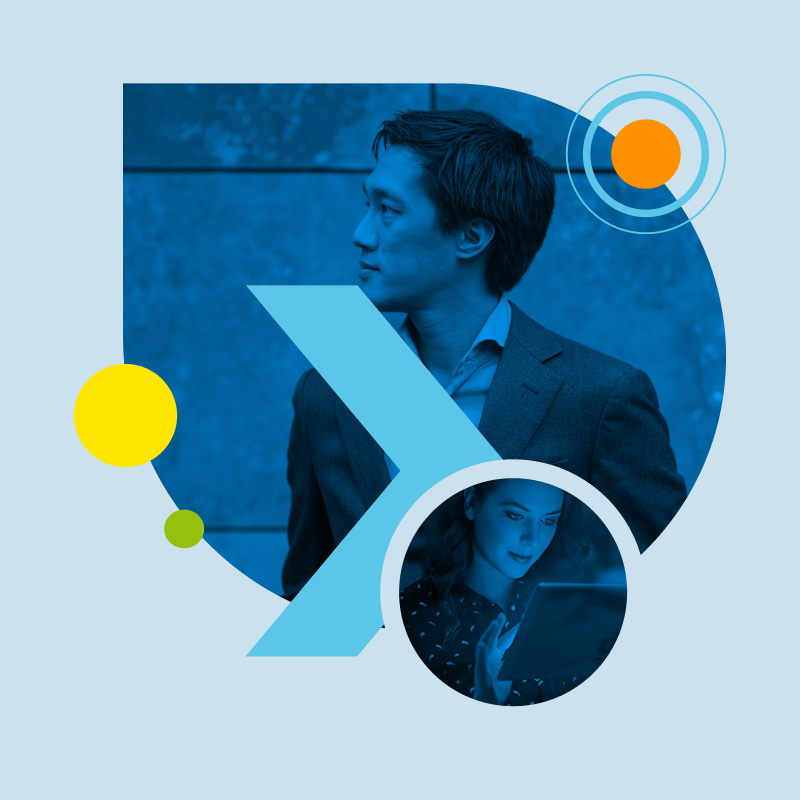 Increase in website searches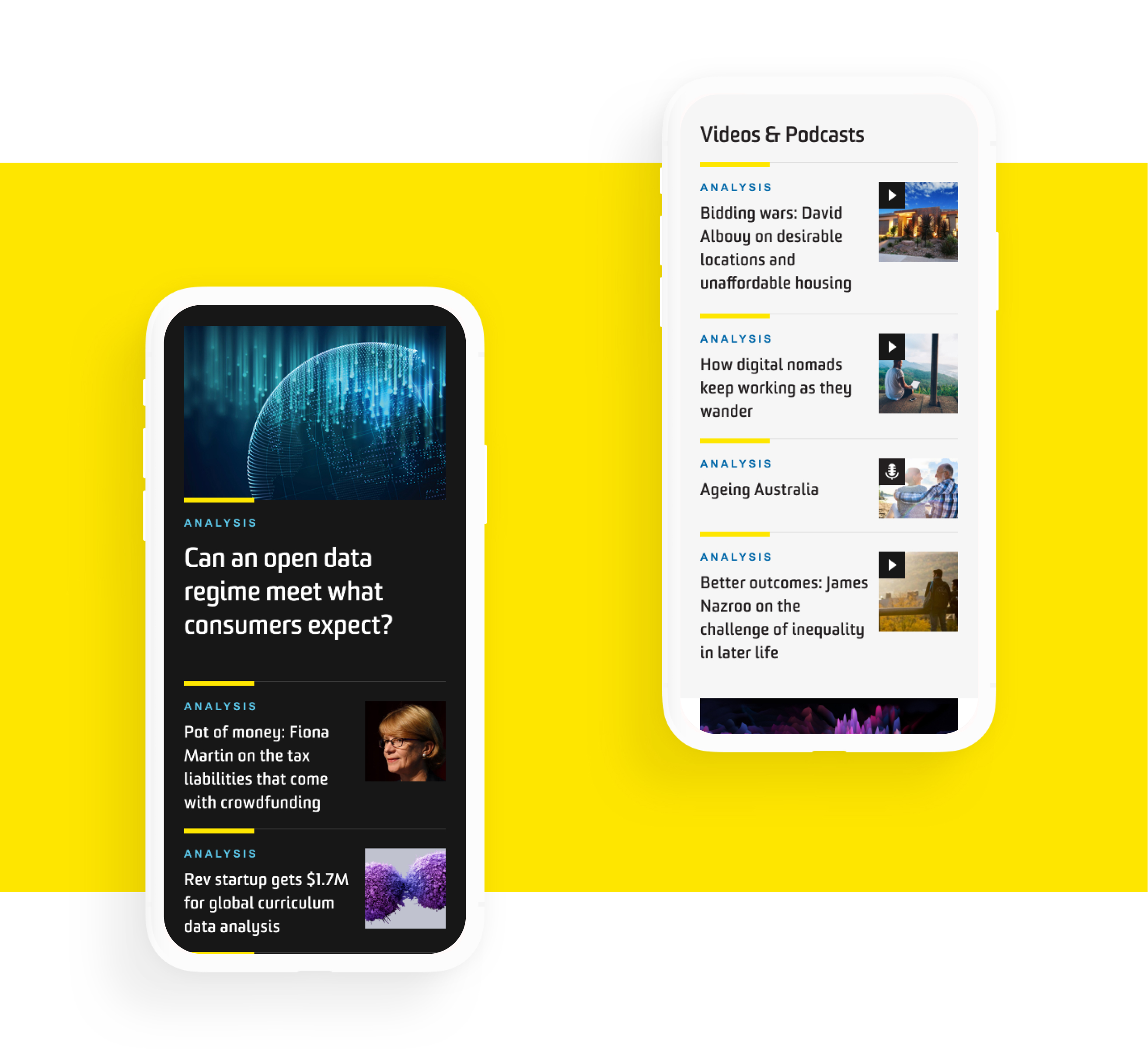 Due to the site being a large repository of content with many collaborators we decided that Kontent.ai would be a great publishing engine to facilitate streamlined content creation and approval processes. See more info here - https://kontent.ai/marketers
The brief was to use UNSW branding but to give it a modern edge and give it a sense of WOW! With its bold colours and cool use of imagery we were able to design an experience befitting the high quality content.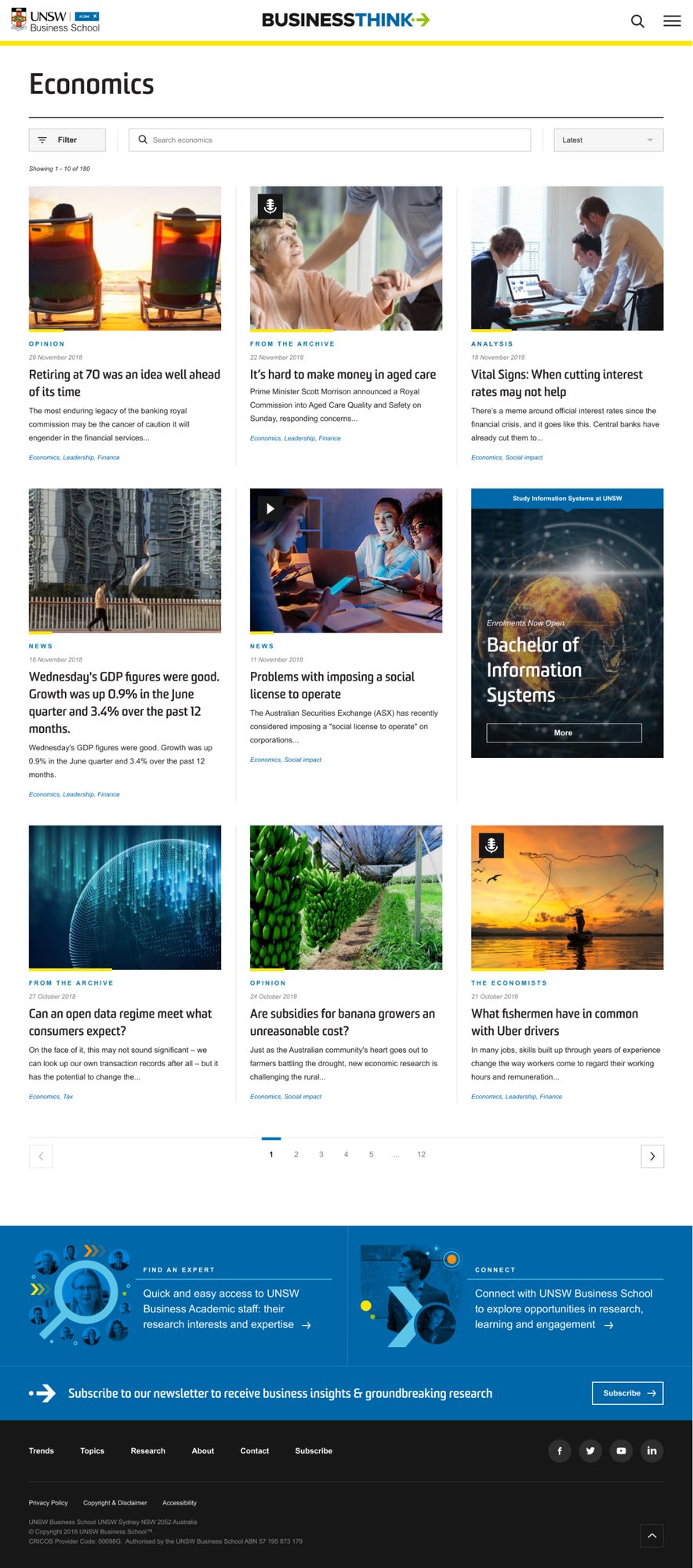 With so many different authors we created groups to manage different areas of the site. Creators could also categorise and tag content under different topics but then be further sub-categorised as Opinion, Analysis, News and more. The structure of the site was worked out over many intensive user workshops and stakeholder meetings.
Part of our design brief was to create a set of icons to be used to identify the different topics on the site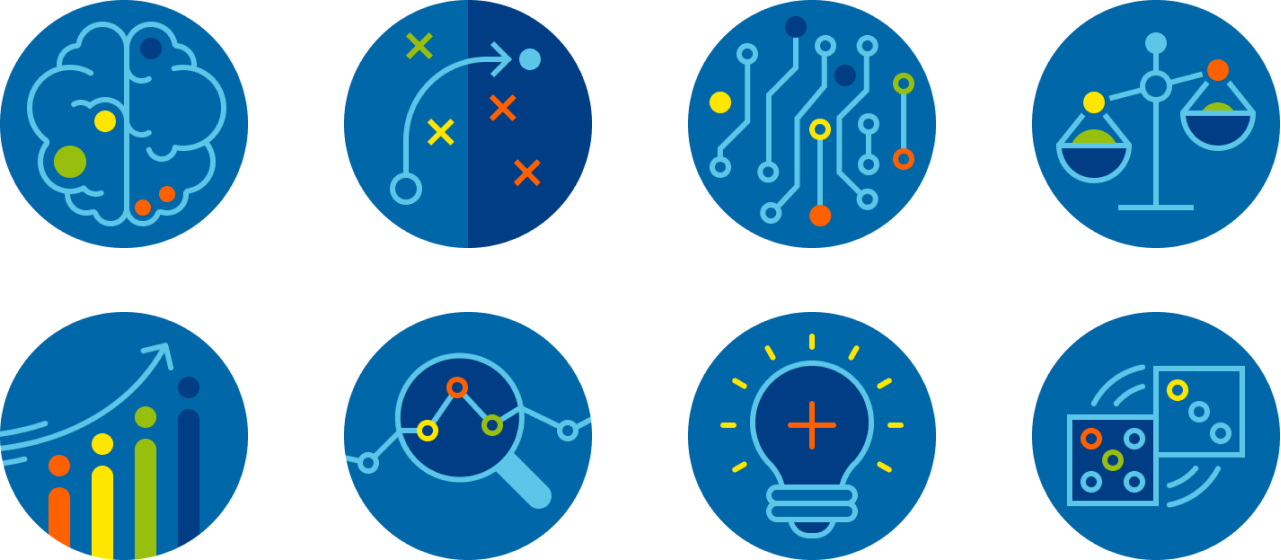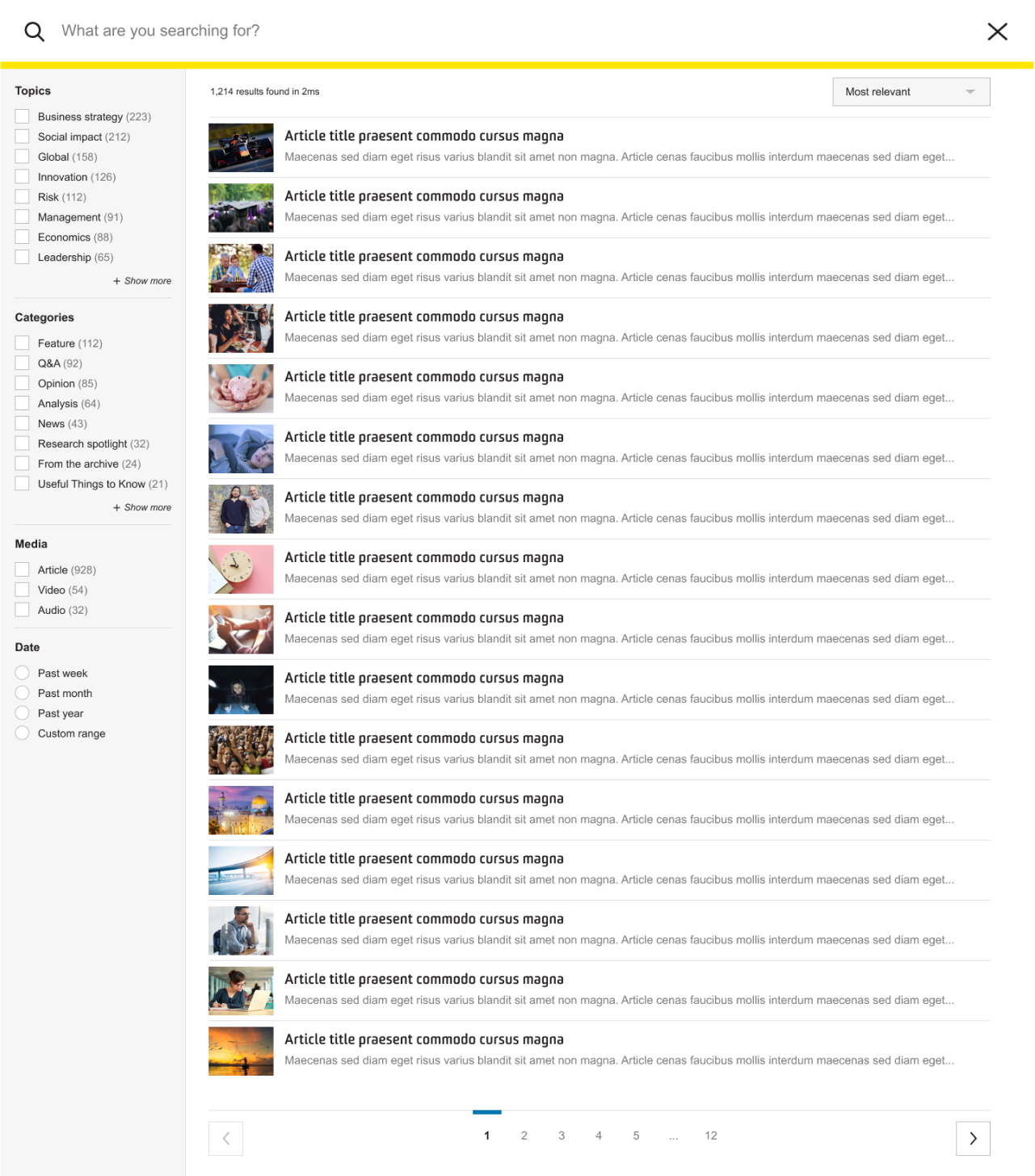 With thousands of articles on the site it is important that visitors can easily find what they are looking for which is why we implemented a powerful search with Algolia Search. Algolia search brings back accurate results in milliseconds and has cool features such as fuzzy search for spelling mistakes.